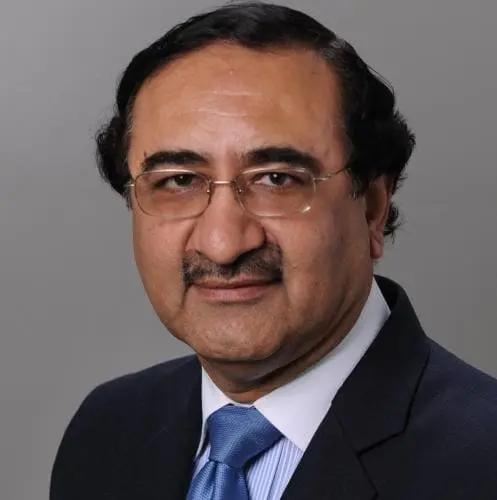 Dr. Rakesh Malhotra
BDS, MDS (Orthodontist)
He did his graduation in 1977 and post-graduation in Orthodontics in 1979 from Faculty of Dental Sciences, King George's Medical College, Lucknow. He had a brilliant academic career and was awarded several Gold Medals, Certificates of Honor, Merit Scholarships and Book Prizes for his academic excellence.
After his specialization in Orthodontics he joined the teaching staff first at King George's Medical College, Lucknow and then at the Post-Graduate Institute of Medical Education & Research, Chandigarh. He was actively involved in post-graduate teaching and research programs.
In 1983, he shifted to New Delhi to start his own private practice. He is in great popular demand for his expertise in orthodontic treatment. He has a special interest in the treatment of children born with Cleft Lip and Palate deformity.
Despite being in practice Dr. Malhotra retains a strong academic interest. As a visiting faculty, he is actively involved in post-graduate teaching. He is a regular invitee as keynote speaker at national and international level conferences. He has conducted several Courses & Continuing Education Programs for Orthodentists.
Academic Affiliations
Fellow World Federation of Orthodontics, USA
Member American association of Orthodontists
Fellow International College of Dentists, USA
Fellow Pierre Fauchard Academy, USA
Life Member Indian Dental Association
Life Member Indian Orthodontic Society He has also served at the following positions
Associate Editor, Journal Indian Orthodontic Society
Member, Editorial Board, Journal Indian Orthodontic Society
Member, Board of Studies, Dept. of Orthodontics, Faculty of Dental Sciences, King George's Medial College, Lucknow.
Chairman, Orthodontic Study Group of Delhi
Dr. Malhotrahas contributed several meaningful articles on dental health in leading newspapers and magazines like Hindustan Times, Times of India etc.
He has given several talks on Television on DD 1, NDTV, including a 15-episode serial program covering all aspects of Dental Health and treatment modalities for Doordarshan.
He is keenly involved in social work. He is President of 'Dental Health Foundation India', an NGO, whose basic aim is to create health awareness and provide low cost treatment to the poor and needy. The foundation has held dental camps in village areas as far as Tehri Garhwal, Bhimtal, Chamba etc.